Have you picked out something sexy and sultry for your special Valentine yet? Now is a great time to come into After Midnight Lingerie & Video and check out our Valentine's Day specials. Select items throughout the store are now 30% – 70% off, including items in Lingerie, Toys, Games, and Shoes.
Spoil your lover with a new toy, and enjoy it together.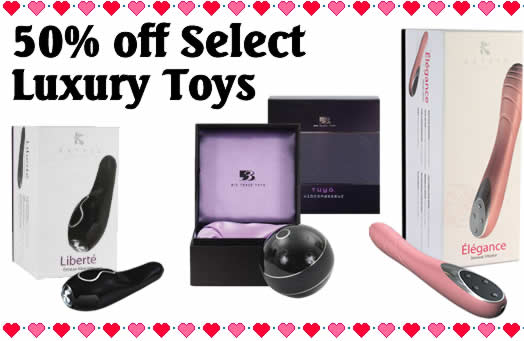 Spend some time with your lover getting to know each other better and trying new things.
Intimacy games are a great way to break the ice and get things moving in a sexual direction.
At 50% off, it doesn't matter if you get distracted, and don't finish the game…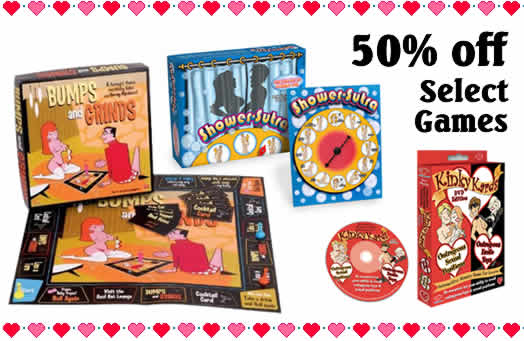 Dress up in something sexy to make the night special.
We've picked out some sexy lingerie with a little extra.
Some of our 50% off Dreamgirl lingerie sale items come with a free toy or DVD.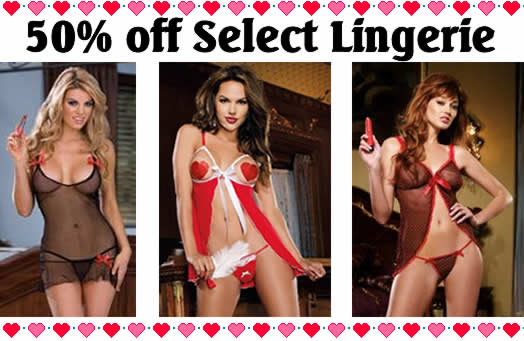 Remember the finishing touches. Guys notice that you added those little extras, like a garter belt, a nice pair of earrings, sexy shoes, and your "special" perfume.
All those things say you made a fuss for him, and this is not just your regular date night.
So don't delay, head over to After Midnight now to start planning and picking out the perfect items to make your Valentine's day one to remember.
Have a romantic Valentines Day!