Are you looking for a sexy costumes with style? Are you tired of wading through crowds of screaming children, just to try on a costume that's been wadded up in a plastic bag?  Our costumes come hung on a hanger in a complementary garment bag. Want to try it on? We have really nice dressing rooms, and don't charge you to use them.
Get away from the junky pop-up costume stores and enjoy your shopping experience. No screaming children, just sexy costumes for ladies in a comfortable, clean environment. We know sexy, because we do it all year, and we have costumes and accessories that you won't find anywhere else.
We have sexy costumes that will work no matter how daring you are. If you want more coverage, a mini dress costume is a great choice.  You can always add a pair of shorts or great leggings or hosiery to cover up a little more if you want.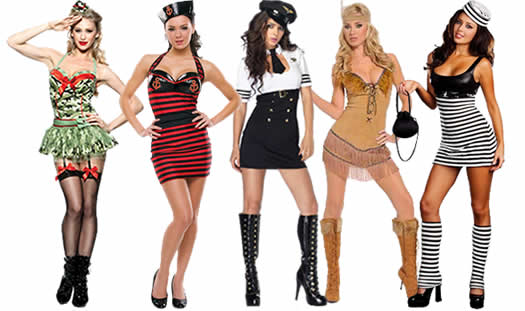 If you are feeling more daring, try a mini skirt costume. These are the most daring and will definitely turn heads. Check out these.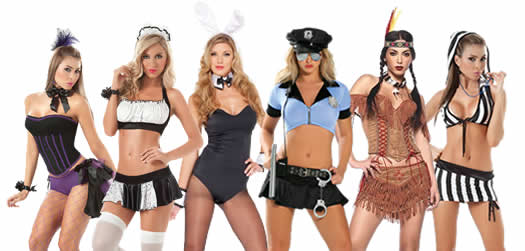 If you're hard to fit, or you've had problems finding a costume that really works with your body shape, then let us help. Check out our article about getting what you need to create your own sexy costume from our assortment of corsets, skirts, shorts, hosiery, wings, gloves, eyelashes, hats, wigs… If it's sexy, we've got it!
No matter how daring you want to be, we can help you put together a sexy costume that will look great, fit great, and express your personality!  But the best costumes are selling fast, so come in now before your dream costume is taken!